New Book from Colin Baker
Out Now 'Sixth Sense - from the columns of the Bucks Free Press'. A New book from Colin Baker
A new collection of his weekly columns from the Bucks Free Press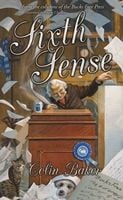 Signed copies in stock and cheaper than Amazon!
Order direct from FBS for a special price of £8.99, £1 off the RRP.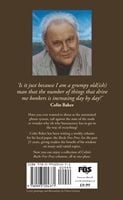 We are delighted to announce a new book by Colin Baker, featuring a new collection of his observations on life that appear in his weekly newspaper column.
Best known for playing the sixth Doctor in the BBC series Doctor Who, Colin is an accomplished actor and a man of much wit and wisdom.


In his weekly column for the Bucks Free Press, he shares with us his views and frustrations on everything from the weather, renewing your car insurance, automated checkouts and his beloved Wycombe Wanderers Football Club, plus more!
When he describes himself as an 'actor, columnist, writer, husband, father, Wycombe Wanderers fan, grumpy old man, and amateur zoo keeper,' you know that there is going to be something in this book that will strike a chord or two.