MontyAudio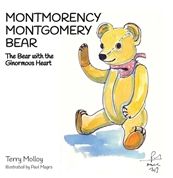 Thank you for purchasing the hardback edition of Montmorency Montgomery Bear. Please follow this link for you free audio download. Audio Book
Instructions: Click the Audio Book link above.

On the download page, please click the 'Buy Now' button and enter zero in the box.

Enter an email and you will then receive the link to your download.

If you have any problems please contact us.
This is an exclusive link for those that have purchased the hard back edition of this book. Please respect Terry and Monty, and keep the download for private use. Thank you.