FBS Publishing

COMING SOON! A new book from Colin Baker. Observations on life from his Who's Talking column in the Bucks Free Press. Click the image for more information and newsletter sign up.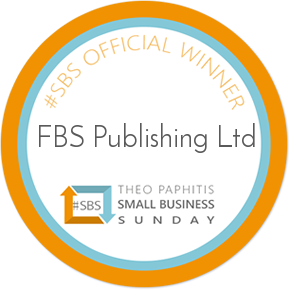 We are delighted to announce that we have recently become a winner in the Small Business Sunday competition run by retailing entrepreneur, Theo Paphitis. Each week he picks a handful of companies that he then retweets to his 500,000 followers. We are delighted to have been recognised by him and given this exposure.
Something Special
We want your FBS experience to be something special.
All the books are signed by the author or have a signed bookplate.
We carefully wrap all books to keep them in perfect condition and there will always be little extras in there too.
If you require something specific, then please ask. If we can do it, we will.